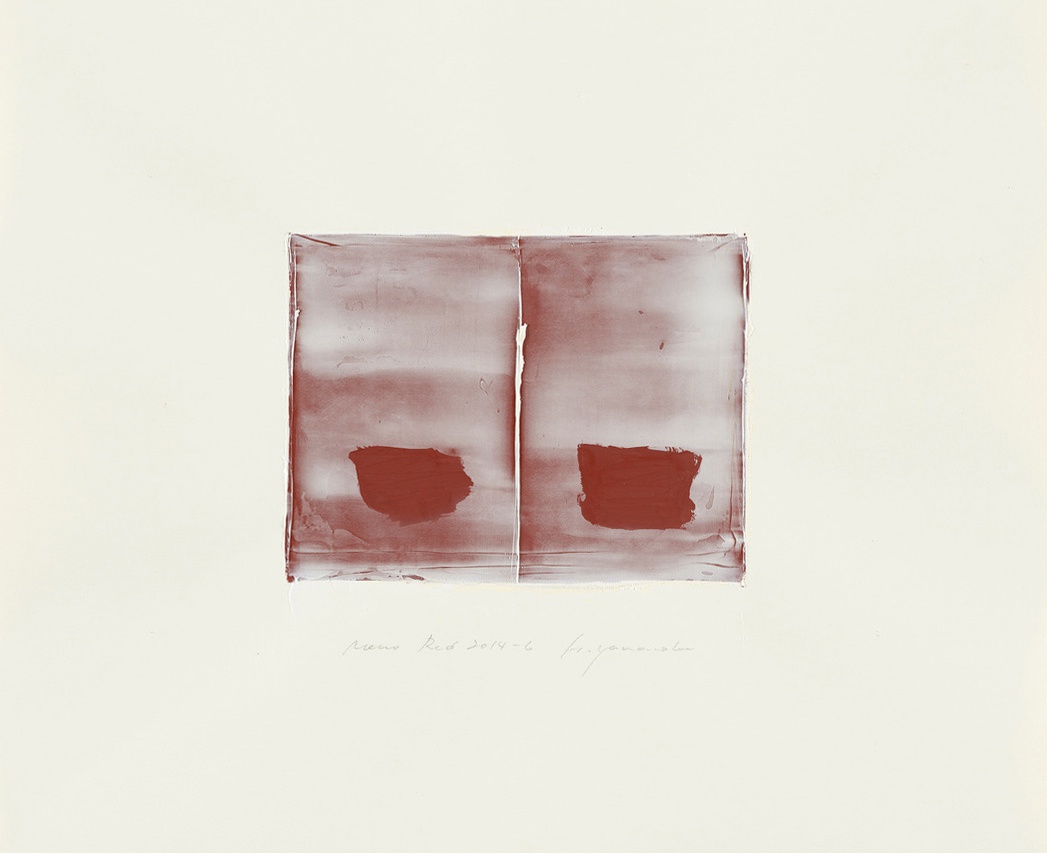 Hideaki Yamanobe, Memory Red, 2014-6, acrylic on paper, 38,6 x 46,8 cm (photo: Museum Freiburg)


Kammerspiel: The Gabriele Rauschning Collection

Haus der Graphischen Sammlung – an exhibition by the Museum für Neue Kunst
What does it mean to live with art? To collect and own it? Which artwork marks the beginning of the collection and how do preferences change? Does the emphasis shift? Does one's own view change over time?
A native of Hamburg, Gabriele Rauschning was a lawyer, opera lover, passionate traveller and single woman. Over the course of fifty years, she amassed an extensive collection of graphic art – ranging from Realism via Impressionism, Expressionism, Classical Modernism, all the way to contemporary art. She bequeathed around 150 works by fifty artists spanning 150 years to the Museum für Neue Kunst and the Augustinermuseum. This lively juxtaposition and coexistence is now being shown for the first time by the House of the Graphic Art Collection in two intimate chamber exhibitions.

26 November 2022 to 5 March 2023
Kammerspiel I

11 March to 14 May 2023
Kammerspiel II

mit: Gerhard Altenbourg | Ernst Barlach | Max Beckmann | Lucie Beppler | Antoni Clavé | Lovis Corinth | Gustave Doré | Rudolf Englert | Bea Emsbach | Conrad Felixmüller | Johnny Friedlaender | Georg Frietzsche | Erich Heckel | Joan Hernández Pijuan | Alfred Hrdlicka | Julo Levin | Alexander Kanoldt | Ernst Ludwig Kirchner | Max Klinger | Oskar Kokoschka | Käthe Kollwitz | Susanne Kühn | Gerda Lepke | Max Liebermann | Valetin Lubberger | Édouard Manet | Matthias Mansen | Wolfgang Mattheuer | Ludwig Meidner | Adolph von Menzel | Jean-François Millet | Otto Modersohn | Paul Paeschke | Max Pechstein | Karl Schmidt-Rottluff | | Arnulf Rainer | Robert Rauschenberg | Christian Schad | David Schnell | Emil Schumacher | Malte Spohr | Jakob Steinhardt | Antoni Tàpies | Mark Tobey | Luise Unger | Lesser Ury | Hana Usui | Hannsjörg Voth | Hideaki Yamanobe | Richard Ziegler

Museum für Neue Kunst
Marienstraße 10a
79098 Freiburg im Breisgau

Further information:
Museum für Neue Kunst Freiburg
November 2, 2022